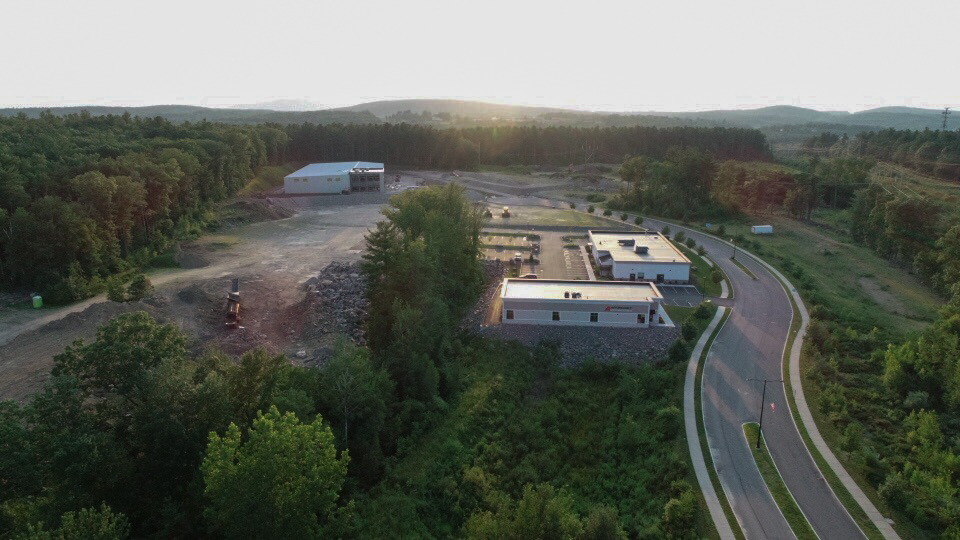 Southgate Business Park is a quasi-public and private development located just off Route 12 in Leominster, with exceptional access to Route 2 and Interstate 190. The project is intended for mix-use development including retail, office, medical, life science, biotech and high-end industrial uses. The business park provides for flexible zoning and expedited permitting under 43D regulations, providing shovel ready pad sites for many uses.
The 60-acre parcel is fully equipped with utilities and a road that includes pedestrian walkways, granite curbing and landscaped islands. Through state and local incentives, the Southgate Business Park will provide a widespread of new development and more than 750 newly created permanent jobs for Leominster when finished. The Southgate Business Park will be developed by the Southgate Business Park LLC, an experienced and integrated real estate development company that focuses on sustainable design and construction. The developer will entertain all transaction types including land leases, built-to-suit, land sales or building sales and leasing.
Our visions:
Southgate Business Park is viewed as a launching pad for medical/life sciences companies to enhance their leading-edge research programs in life sciences, biotechnology and bio and chemical engineering. A destination for industrial companies large and small — representing the entire continuum of product development. A hub for major companies to utilize as distribution and relocated headquarters. An economic stimulant creating many jobs in the Central/Northern Massachusetts area. A tranquil, tree-lines, landscaped, mixed use campus, which can be easily accessed from Route 495, Route 2, Route 190, Route 290 and the Massachusetts Turnpike (I-90). New, high-end development for Leominster by establishing a mixed-use destination which includes commercial business, retail establishments and residential developments.
Address: Research Drive, Leominster, MA
Available Area: 30 +/- acres
Roadway: Yes, constructed in 2011
Utilities: Water, Sewer, Gas, Electric, Cable
Highway Access: Routes 2, 12, 190, 290 and Mass Turnpike (I-90)
Uses: Industrial, Bio-Tech, Office, Distribution, Retail
Delivery Date: Pad sites available immediately
Permitting: Expedited through Chapter 43D
Pricing: TBD based on specific uses within the park